Description
KEY FEATURES
Peristaltic pump design does not have valves that can clog requiring maintenance.
Self-priming even against maximum line pressure
Outputs to 5.17 GPH (19.56 LPH)
Output pressures to 100 psi
Output volume is not effected by changes in back pressure.
Patented pump tube design installs easily and stays centered on the rollers without manual adjustments.
Two pump tubes supplied with each pump. No extra tubing required.
Easy to use dial knob speed adjustment.
Built-in Tube Failure Detection system. Senses chemical in the pump head, shuts off the pump and activates an NPN open collector output.
Compatible with Blue-White's output flow verification sensor systems.
Durable housing of chemical resistant Valox thermoplastic.
Spacer, back Part #90011-014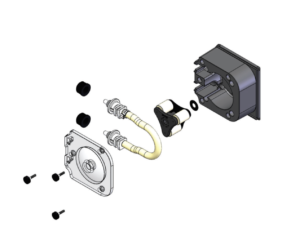 Roller Assembly complete (rotor) Part#71000-350
Tube Assembly, 3/8" OD tube compression
Part# A1-2T, A1-3T, A1-6T, A1-7T, A1-8T
Pump Head cover, polycarbonate Part #71000-156
Thumb Screw with key drive Part#90011-160
Tube nut, compression for 3/8" tubing Part#C-330-6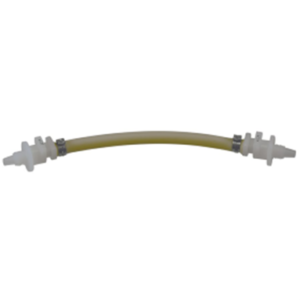 Blue-White Parts A1-7T Pump Tube
assembly for A-100N